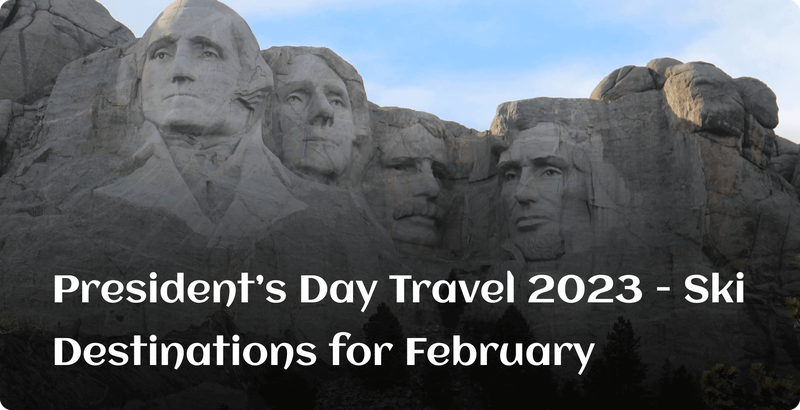 Falling every year on the third Monday, President's Day is the long weekend in February that is perfect for a min- break between the peak seasons of New Year and spring vacations. Air tickets and hotel stays are relatively inexpensive in February. In fact, it's the time when budget travelers can enjoy skiing in the snow-clad mountains without making a hole in their pockets. And President's Day Travel Deals are icing on the cake.
Best 3 Ski Destinations for President's Day 2023
Alta, Utah
Any list of the best ski resorts in February will always include Alta. Located at a favorable latitude in northern Utah, Alta enjoys much better snowfall quality than anywhere else. Courtesy of its geographical location, most of the ski resort's terrain faces north which keeps the snow preserved.
Airport: Salt Lake City International Airport (SLC)
Kirkwood, California
Kirkwood thrives in February. Nestling at a base height of 7,800 feet with 65% of the skiable land facing north, Kirkwood is the top ski resort in the area. It is an ideal getaway for President's Day Long Weekend in California.
Airport: Lambert-St. Louis International Airport
Winter Park, Colorado
Winter Park is a famous ski resort located just 67 miles from Denver. The ski resort renowned widely for its ski slopes is a great destination for backcountry climbs and other outdoor adventures. After a long day of adventures, you can wind down in Winter Park's bustling downtown area or modern ski village at the base of the slopes.
Airport: Denver International Airport
Be a FareLeader! Search and Compare airline tickets for President's Day travel to get the best airfare deal.