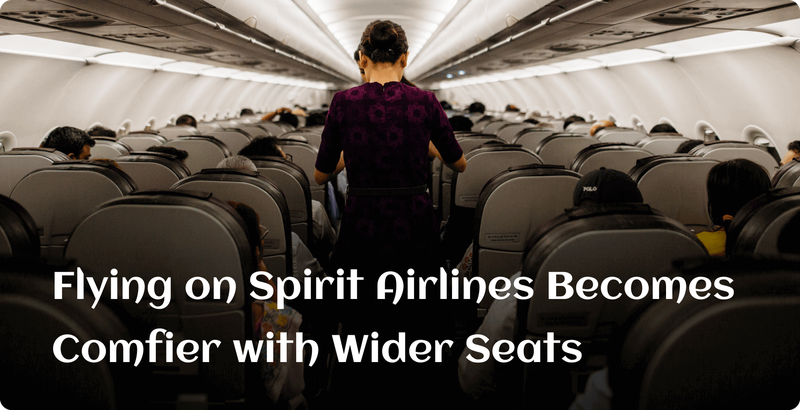 On Spirit Airlines Flights, Wider Seats, Curved Back Designs, Headsets, and Extra Knee Room from January 2023
Last week, the airline debuted a new seat style that is wider and has more padding than their current economy alternatives. Flying economy becomes more comfortable with curved back designs with headrests and extra knee room. The airline wants to improve the appeal of the middle seat as well. Every middle seat on Spirit is now an inch broader than an aisle or window seat.
The little more comfort to the discount travelers is indeed commendable.
"Our cabin refresh in 2019 was a significant enhancement in the guest experience, and these new seats are another great step forward in increasing value for our guests", said Lania Rittenhouse, Spirit's vice president of guest experience, brand, and communications.
New Big Front Seats
Spirit Airlines has Big Front Seats. Though the Big Front Seats come with the same level of in-flight service, they are more comfortable. New Big Front Seats on Spirit Airlines are distinguished by:
the additional padding in the seats
an extra inch of recline
easily accessible table trays
the wide seatbacks the seats
Wish You a Comfy Flying with Spirit Airlines!